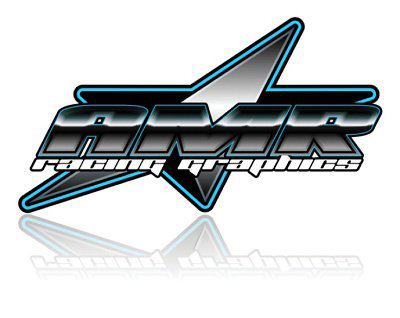 What is AMR Racing Graphics?
Since its inception in 2006, AMR Racing Graphics continues to set the standard for aftermarket graphics in the off-road industry. AMR offers a complete lineup of graphic kits for quads, side-by-sides, sportbikes, snowmobiles, jet skis, MX bikes, golf carts, and shifter karts! What's more, the brand is constantly expanding its lineup to include more vehicles.
With AMR Racing Graphics, you and your ride will be easily noticed everywhere you go. All AMR graphics are digitally printed with UV-resistant ink that is guaranteed not to fade for up to five years. These are not your typical three or four-color silk-screened graphics. AMR's products feature a patented digital technology that produces extremely bold, vivid, and detailed images with up to 16.5 million colors! It's safe to say that AMR Racing Graphics is second to none when it comes to decals.
Why Choose AMR Racing Graphics?
AMR Racing Graphics covers the largest range of vehicles, including off-road models from 1988 up to 2011. AMR Racing's graphic kits are very simple to apply. All kits are manufactured from highly durable, ultra-pliable, damage-proof vinyl. Once the graphic is applied with AMR's triple-layer aggressive 3M adhesive, it will not come off. In fact, it will hold up to even the most demanding conditions with no problem. That's because AMR Racing Graphics uses the thickest layer of scratch-proof crystal-clear vinyl over laminate for an armor-like layer of protection.
AMR Racing Graphics features a wide assortment of available designs ranging from its own in-house creations to the latest licensed artwork from top companies like Ed Hardy, Zenescope Entertainment, Silver Star Clothing, Mossy Oak Camo, and Iron Maiden Ltd. All AMR designs are available on any of the models it carries.
Get AMR Racing Graphics Today
If you have been aching to dress up your ride with some mean imagery, look no further than AMR Racing Graphics. Vivid Racing carries a wide assortment of decals from AMR Racing Graphics, including lower half door wraps and full custom graphics kits in a variety of different colors and designs. AMR has something for everyone! If you have any questions regarding AMR Racing Graphics or need help finding an item, please call our specialized parts team at (480) 966-3040.