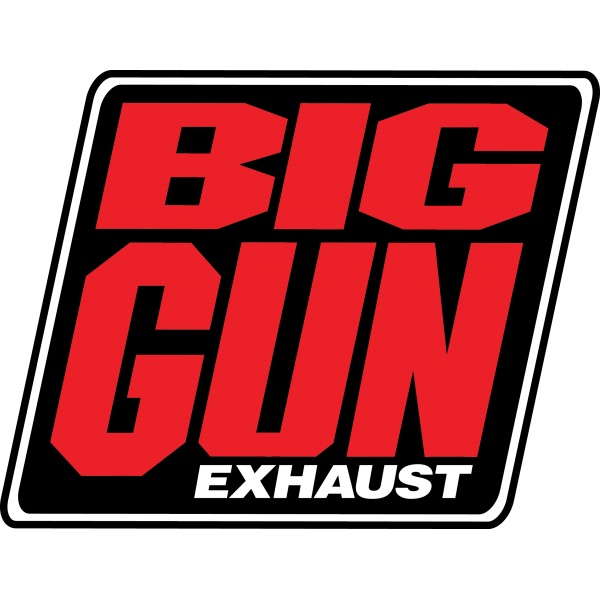 About Big Gun Exhaust
Big Gun Exhaust was founded in 1997 by former professional motocross racer, Mike Young, Jr., a three-time winner of the AMA National Four-Stroke Championship. He knew what it took to win the races and used that knowledge to start a business of manufacturing high-performance, quality exhausts for the motocross and sport ATV market, and eventually the side-by-side and street markets as well.
New Ownership, New Success
After more than a decade of success under Young, Big Gun Exhaust was sold to a new owner in the hopes of facilitating further growth. In 2010, the company changed ownership once more, which called for tremendous restructuring in an effort to improve the brand. The new management and sales team helped rebuild the Big Gun Exhaust brand and streamline production and manufacturing processes under one roof in Corona, California. The more efficient manufacturing process resulted in a new level of success never before seen with Big Gun. Today, Big Gun Exhaust boasts one of the largest four-stroke exhaust product lines available and caters to the MX, Sport ATV, Utility ATV, Side-by-Side, Street, and Scooter markets.
What Makes Big Gun Exhaust Special?
All quality Big Gun Exhaust products are made right here in the USA using some of the latest cutting-edge equipment, and design and production techniques. Big Gun Exhaust takes pride in having one of the fastest lead times in the industry, which has allowed it to see exponential growth in the last few years.
Big Gun Exhaust has garnered a huge customer base all around the world thanks to its emphasis on customer service and satisfaction. Its partnerships with successful race teams and riders only further solidified the brand's dedication to competing and winning. The company's experienced team continues to work closely with racing teams, sponsoring different motorsports events and gathering valuable data to be used in improving its product lineup.
Big Gun Exhaust's R&D department has been tirelessly working to stay ahead of the competition and develop new innovative systems that exceed customer expectations. The successful ECO, EVO, and EXO lines of four-stroke exhaust systems have been accompanied by the premier EXO stainless series which set the bar even higher for aftermarket performance exhausts in the growing ATV and side-by-side markets.
Upgrade to Big Gun Exhaust Today
Big Gun Exhaust is one of the leading ATV, Motocross, UTV, and Side-by-side exhaust manufacturer in the USA. If you are interested in upgrading to one of its systems, look no further. Vivid Racing has a wide selection of products from Big Gun Exhaust, including exhaust tips, fuel regulators, mufflers, headers, power boxes, packing kits, snorkel kits, and piggyback modules. If you cannot find a particular part above or have questions regarding Big Gun Exhaust, please call our specialized sales team at (480) 966-3040.