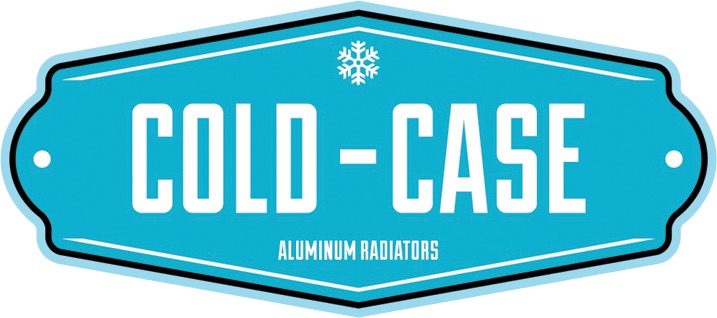 About Cold Case Radiators
Cold Case Radiators is a division of Max Performance Inc, a leading supplier of automotive restoration parts and accessories. Founded in 2014, Cold Case was born from a need for fairly priced high-quality aluminum radiators. Max Performance is not new to the game, though; it has been supplying the classic car market for over three decades now. Cold Case Radiators was merely launched as its brand of performance aluminum radiators and accessories. The brand has a strict no-compromise approach, as it does not sacrifice quality despite its reduced prices. There are no cutting corners with Cold Case. The brand stands firmly behind its extensive research and high-quality products and backs them all with a limited lifetime warranty.
Why Choose Cold Case Radiators?
Each Cold Case radiator is made from 100 percent TIG-welded aluminum for longevity and to ensure it won't fail under high pressures. An aluminum radiator is also significantly lighter (42.7 percent) and has 30 percent more material thickness than its copper counterpart. Cold Case Radiators' big two-row core design with 1.25-inch tubes is the industry's best.
Every model is professionally built to be a direct fit and comes with OE-style stamped and polished tanks. For a cleaner look, Cold Case Radiators are manufactured with welds on the inside of the tank, rather than the outside. Cold Case Radiators guarantees that you are getting a drop-in radiator ready to perform in even the toughest condition. All of its radiators are a direct fit and not universal. They are also available with or without automatic transmission coolers.
Cold Case Radiators at Vivid Racing
Keep your engine running cool and looking great with quality aluminum performance radiators and accessories from Cold Case Radiators! Specifically designed for the muscle car market, each Cold Case radiator spotlights two oversized cooling rows for optimal cooling performance. Vivid Racing offers a wide variety of Cold Case Radiators and accessories, including oil coolers, hoses, badges, shirts, and more! If you cannot find what you are looking for, please give our sales team a call at (480) 966-3040.