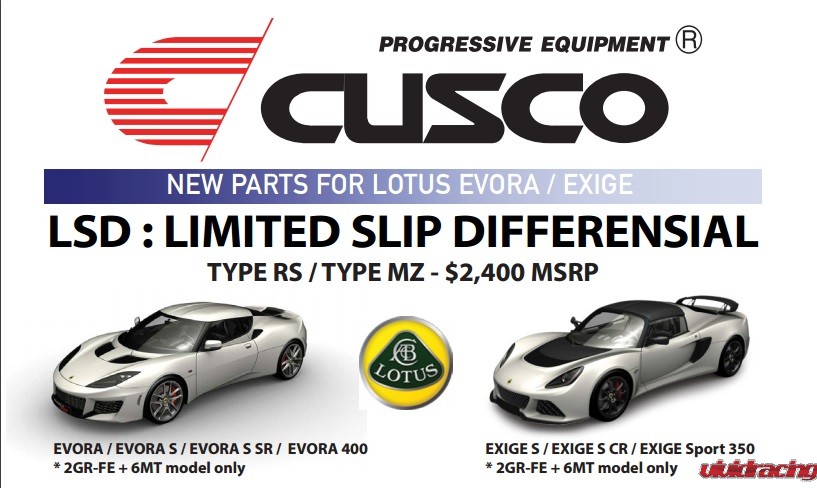 Who is Cusco?
Cusco is an independent aftermarket company in Japan specializing in manufacturing high-performance parts such as drivetrain components, suspension, chassis bars, including strut towers, engine parts, roll cages, and more.
They are widely known in the automotive industry and have participated in various race series within and outside Japan.
Today, they have become the go-to brand of aftermarket tuners all around the globe.
Racing Background
Cusco has created many racing vehicles for different racing disciplines, such as rallying, track racing, autocross, time attack events, and gymkhana.
With a history of producing the best race cars in its class, they have used that knowledge and have translated it to all their products creating the best performing and safest parts out there.
Improves Driving Experience
Cusco's goal is to improve each car's potential to provide the driver with the best experience possible. It helps the car provide better feedback to the driver, which helps the driver create better judgment and confidence to trust their vehicle.
Inhouse Manufacturing Process
Cusco maintains its high-quality standard by doing their parts inhouse. From design to manufacturing, they have created a dedicated facility that would help them ensure that it passes their strict requirements, providing the clients with the best products they deserve. The company is also ISO 9001 certified, meaning all of its processes have passed the standard requirement of the regulatory commission.
Struts and Roll cages
Cusco has been very popular when it comes to chassis stiffeners and roll cages. They create one of the best roll cages that comply with the racing body's standards. Their design helps improve chassis stiffness and rigidity, making it handle better and helps protect the driver in case of an accident. It is intended to save dozens of lives on the race track and in the streets.
Purchase Cusco Parts at Vivid Racing
Cusco has been supplying parts for almost a decade among thousands of enthusiasts worldwide. With its track record of providing parts that outperform the competition, they are a brand that anyone can count on. Visit Vivid Racing and check out the list of Cusco products specific to your needs.