If you own a Hyundai Veloster N, then it is clear that you prefer to have a thrilling and a rewarding driving experience. One thing that adds positively to that experience is the wheels, and Rays Wheels has the best addition for you in that area. The Hyundai Veloster N has a unique design, and amazing braking, steering and cornering capabilities, and when paired with the Homura 2x5RA Wheels, those features become more accentuated.
You can see in pictures below that show the eye-catching aesthetics that the Hyundai Veloster N has after the Homura 2x5RA Wheels upgrade. The car which had a stock ride height, was upgraded with this wheel by Homura, a brand by Rays Wheel which is specializing in developing high-quality and universal cross-spoke wheels. The Homura 2x5RA is a wheel model that's designed with innovation in mind.
Made in Japan, the Homura 2x5RA are premiere cast wheels, known for their strength and splendor, and once installed they add an overwhelming personality and presence to your ride's look. The Homura 2x5RA wheels installed are 19×8.5 +45mm at the front and at the rear. The wheel is available in Glossy Black/Rim DMC finish.
Features:
Newly designed reverse rim – The newly designed reverse rim creates a large difference in height between the rim and disc, and by skillfully switching between the machined and painted surfaces, the depth can be visualized more clearly. In addition, the spokes are designed with long legs, giving off a premium and tough appearance.
RALC – The "attractive" rim that is the true value of the RA series. The part is designed based on RALC (Raise Around Lip Concept), and by delicately combining machining letters with RAYS's patented AMT technology, it creates a unique personality. (Design registered)
Multiface x sporty design – A 2×5 cross-spoke design that is synonymous with sporty design. HOMURA's unique sense of luxury resides in the beauty of form, which has been meticulously detailed, such as the volume balance between the opening and spokes, the cross section of the disc, and the thinning of the spoke sides.
Center cap – A center cap that determines the premium character of this work. The presence of the RAYS emblem, which emerges from the marble-like surface of the board, gives the sporty structure a calmness unique to the HOMURA brand, and serves as a symbolic focal point that summarizes the individuality of this work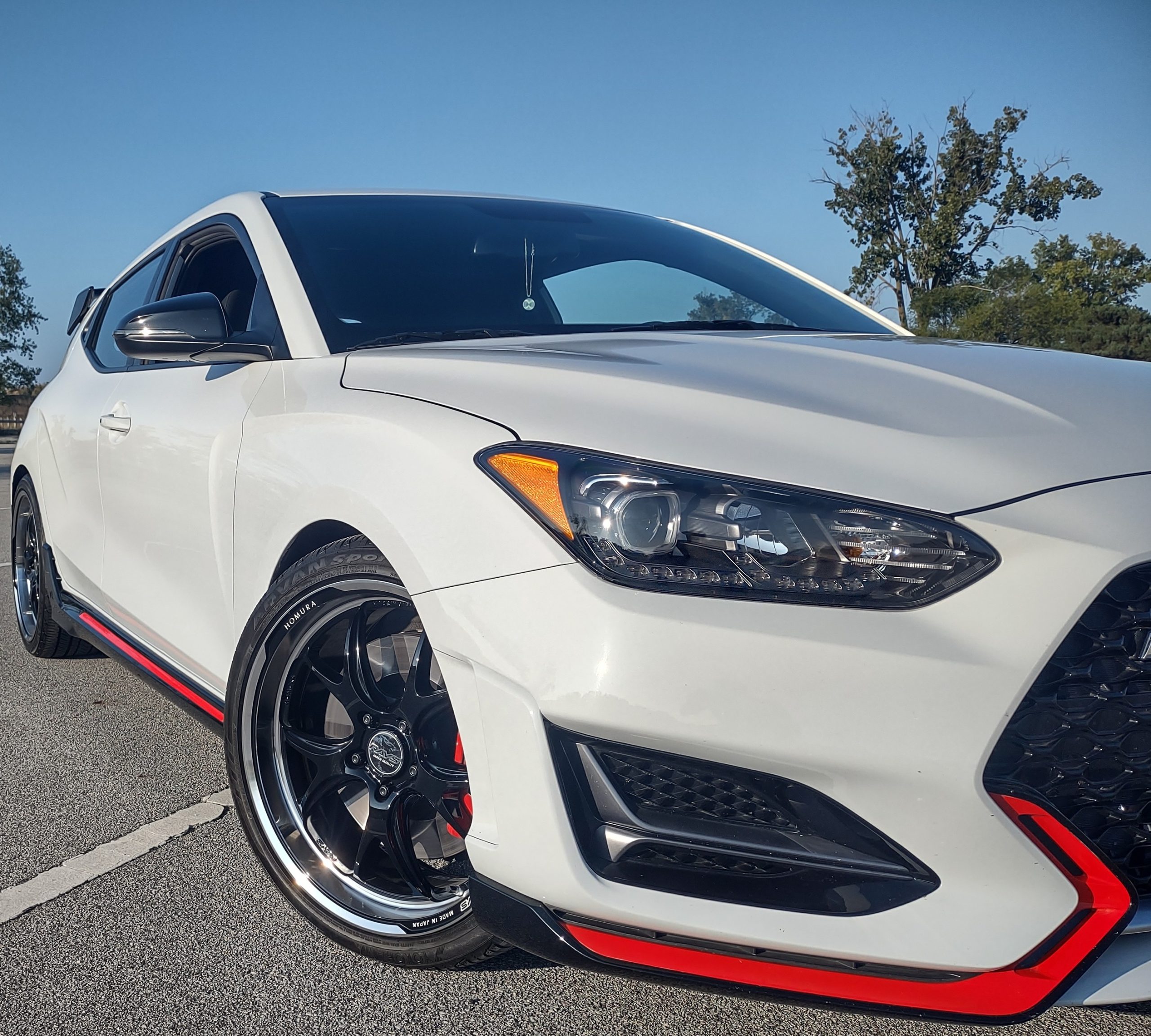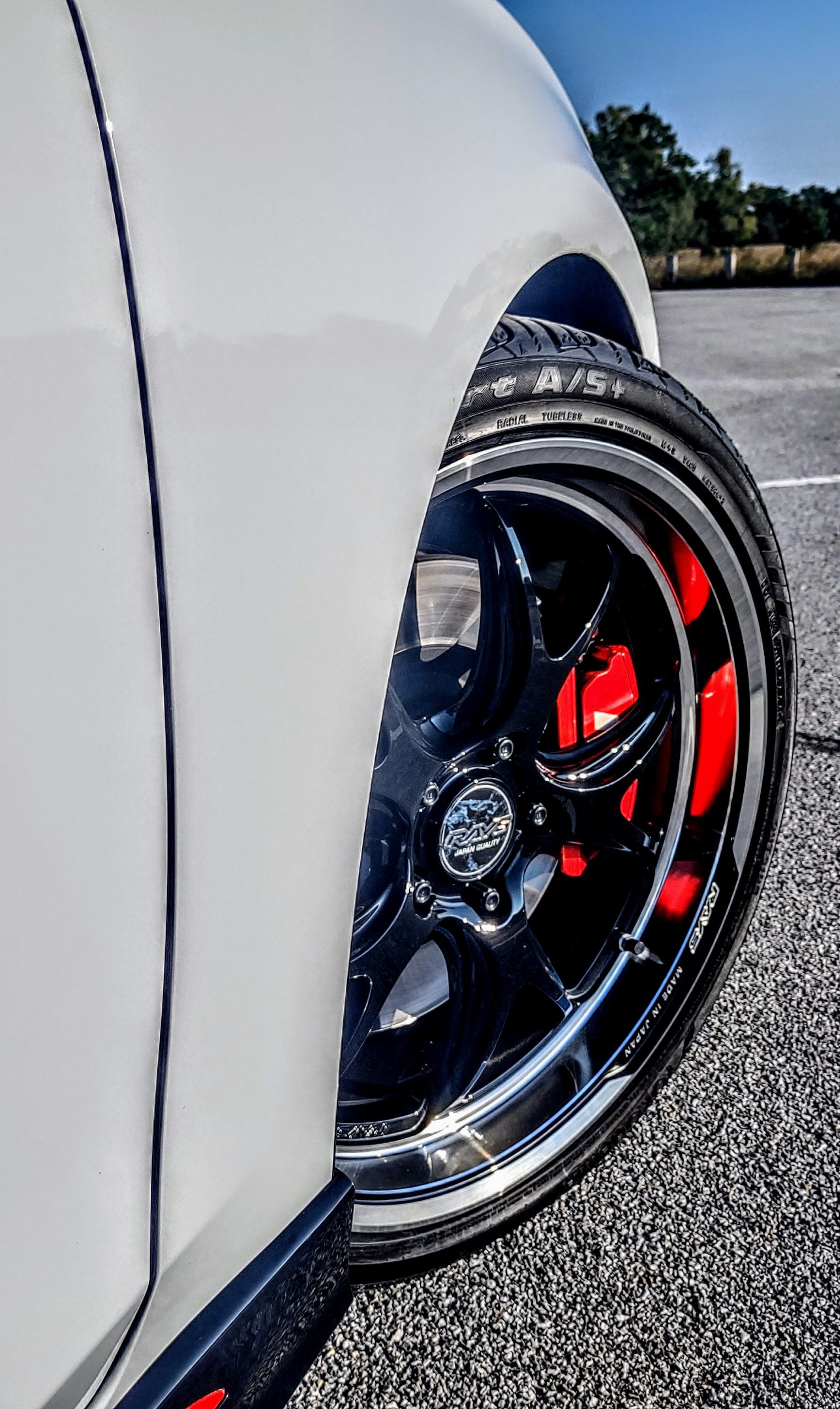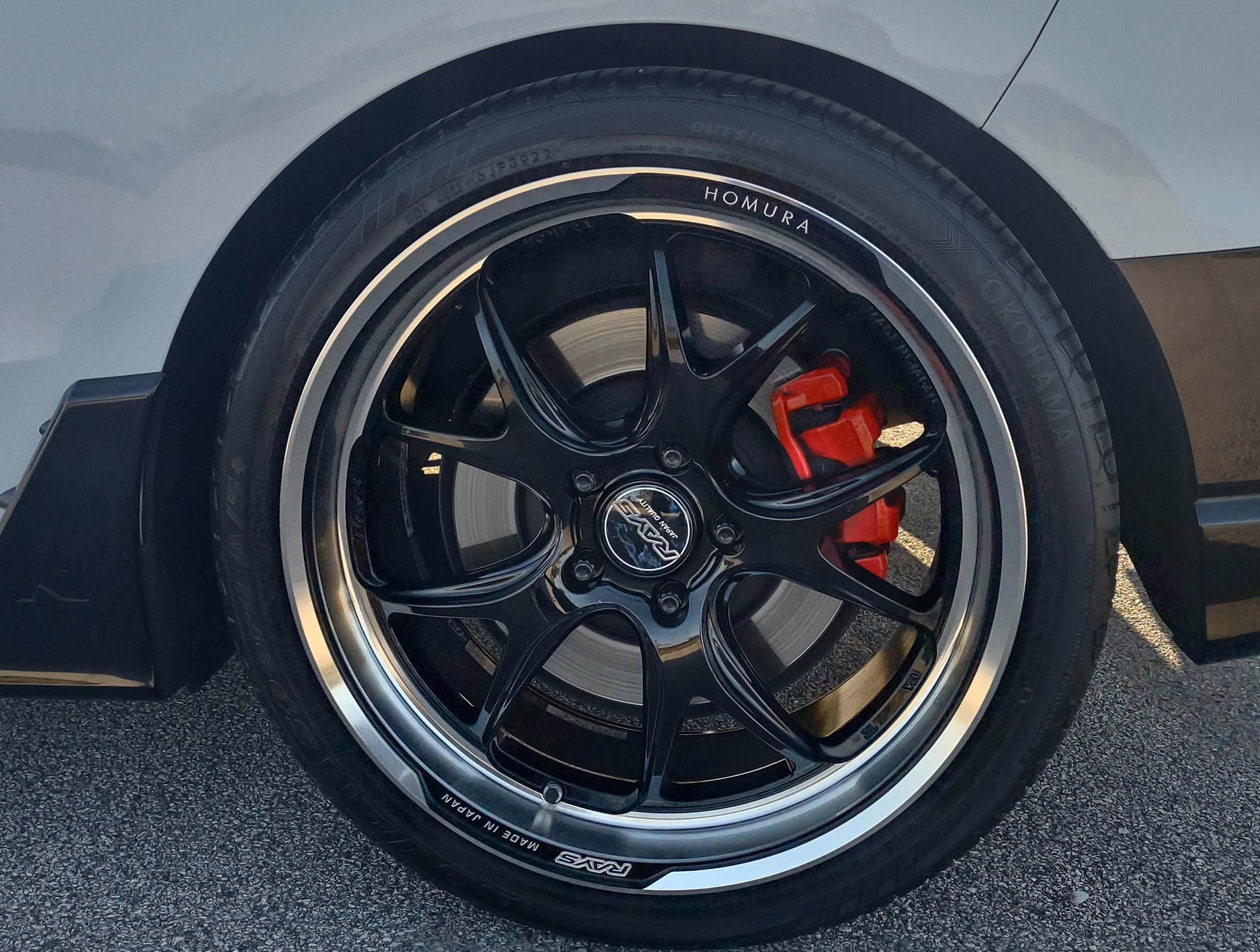 If you have any questions about Homura Wheels or you need new wheels for your Hyundai Veloster N, please do not hesitate to contact us. You can reach us by phone at 1-480-966-3040 or via email at sales@vividracing.com.