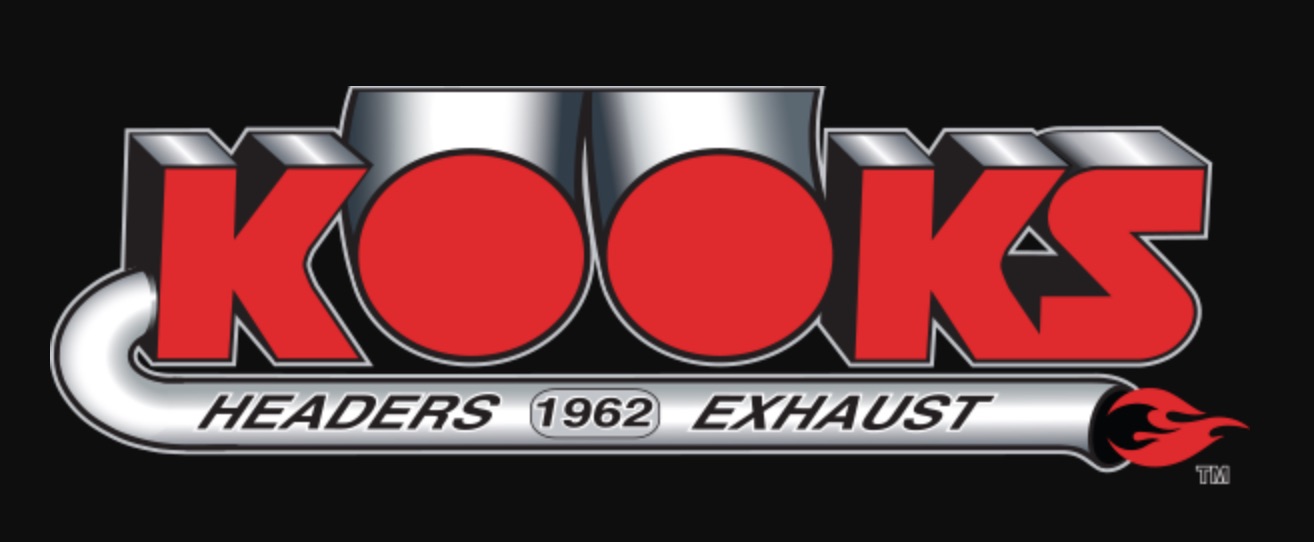 About Kooks Headers & Exhaust
The history of Kooks Headers and Exhaust dates back to its inception in 1962 when founder George Kook (Papa Kook) used a blowtorch to create his very first set of headers for his family's race car. Mr. Kook's talent and extensive involvement in racing did not go unnoticed by local racers
For the last five decades, Kooks has focused its efforts on building high-quality headers and exhaust systems for the racing world. Kooks is well known and respected for having helped set records and win races from drag to circle track, road racing, motorcycle, and even offshore boats. Some of the biggest and most prominent names in IHRA, NHRA, NMCA, NMRA, SCCA, NASA, and NASCAR continue to run Kooks headers
George Kook Jr. helped lead the company from its modest accomplishments to the creation of a full-fledge manufacturing facility. Today, Kooks Headers and Exhaust supplies top-grade exhaust systems and race headers for street, race, and off-road vehicles, including early- and late-model domestic cars.
What Makes Kooks Stand Out?
Kooks manufactures the best stainless-steel headers and exhausts on the market. The brand covers a wide range of vehicles and applications, so there is sure to be something for everyone! What's more, Kooks is capable of mandrel-bent tubing services, notching, forming, welding, burning custom flanges, and producing specialty collectors. The company even boasts its own line of racing mufflers and tips to help you build your dream exhaust. Kooks is able to do private label work as well for all your exhaust or tube-bending needs.
It is safe to say that there is no other header company in the United States which can supply headers for gas engine trucks as well as handcraft custom race headers for 3,000-plus-horsepower applications. Over the past 50 years, Kooks Headers and Exhaust has remained a pioneer in the stainless-steel header revolution while garnering a reputation for being innovators in the industry as a whole.
Kooks takes great pride in delivering only the highest quality products and exceptional customer service to its clients. You can expect to receive only the best customer experience from before to all the way after you purchase Kooks products and make it successfully across the finish line.
Find Kooks Products at Vivid Racing
If you are in the market to upgrade your vehicle's exhaust system, look no further than Kooks Headers and Exhaust. Vivid Racing carries a comprehensive lineup of Kooks products for numerous makes, models, and applications. Our Kooks inventory is comprised of 45-, 90-, and 180-degree bend steel pipes, catless and catted downpipes, test pipes, axle-back and catback exhaust systems, exhaust gaskets, mufflers, headers, mid-pipes, Y-pipes, and so much more!
To learn more about Kooks and its products, please give our sales team a call at (480) 966-3040. We look forward to equipping your car with Kooks parts or a complete system to help take your ride to the next level.