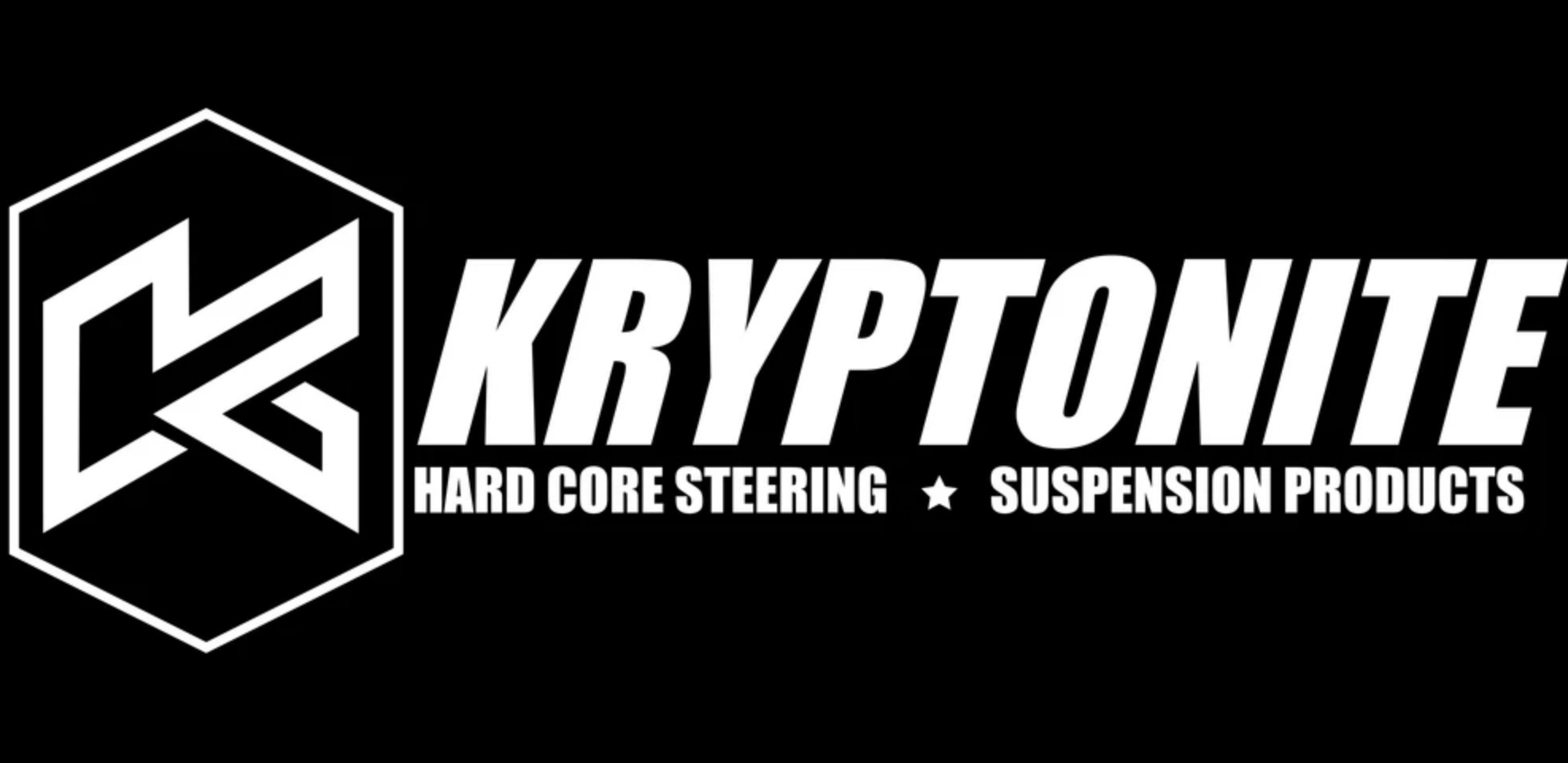 Kryptonite Steering and Suspension
Kryptonite Steering and Suspension Products is based in northern California. It takes advantage of the nearby rugged terrain of the Sierra Nevada foothills to push the durability of its products both on and off road. Whether you are looking for replacement parts that you can trust for your daily driver or need something to stand up to the demands of competition driving, Kryptonite has you covered. The brand takes pride in making "the most hardcore parts on the market" backed by the best warranty out there.
For several years, Kryptonite has used the heavy-duty full-sized Duramax Diesel truck platform as the proving grounds for its product lineup. Its impressive lineup of steering and suspension parts has grown to become the best and most reliable around. This is all thanks to the extensive research and development that the brand has undergone, in addition to the countless miles of rigorous testing.
Kryptonite Parts and Warranty
Kryptonite Steering and Suspension Products is known for its high quality, durability, strength, and longevity. Kryptonite offers upgraded steering and suspension products (as the name implies), as well as leveling kits for improved ride quality. Its upper control arms are a seemingly popular upgrade for 2011+ General Motors HD trucks.
The brand stands firmly behind its products and guarantees they will last for as long as you own your truck or side-by-side. Kryptonite boasts a "no fine print lifetime warranty." In other words, Kryptonite Steering and Suspension components are warrantied for life to their original purchaser. This warranty protects against any manufacturer defects, premature wear, or breakage. "Race it, jump it, off road it, sled pull it, wreck it, lift it, level it, lower it." If you can break it, the company guarantees it will replace it, so long as you have purchased from an authorized dealer like Vivid Racing.
Upgrade to Kryptonite at Vivid Racing
Whether for work, play, or competition, you can trust Kryptonite Steering and Suspension Products for your vehicle. Vivid Racing is proud to carry an extensive lineup of Kryptonite parts, which includes handling arms, hand tools, ball joints, tie rods, steering rack conversion kits, and complete suspension packages. If you have any questions regarding Kryptonite or need help locating an item, please call our sales team at (480) 966-3040.